I have a few projects I'm excited to post about soon, but wanted to take a minute to share some really neat things being done with tab maille. You may have seen chainmaille woven with tabs before, but John Andrews from
Pop Top Paladin
has come up with some really clever weaves.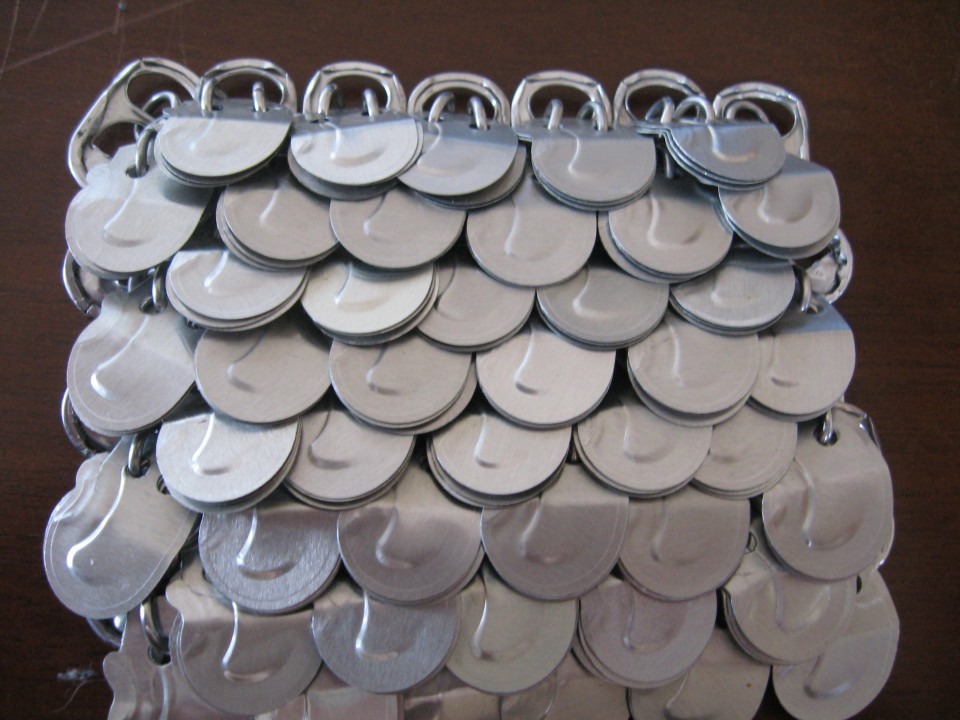 One of my favorites is the version he calls "PopScale". He goes into detail on how to produce it
here
. It's not only made with can tabs, but with the inside cutout from the mouth opening of the can as well.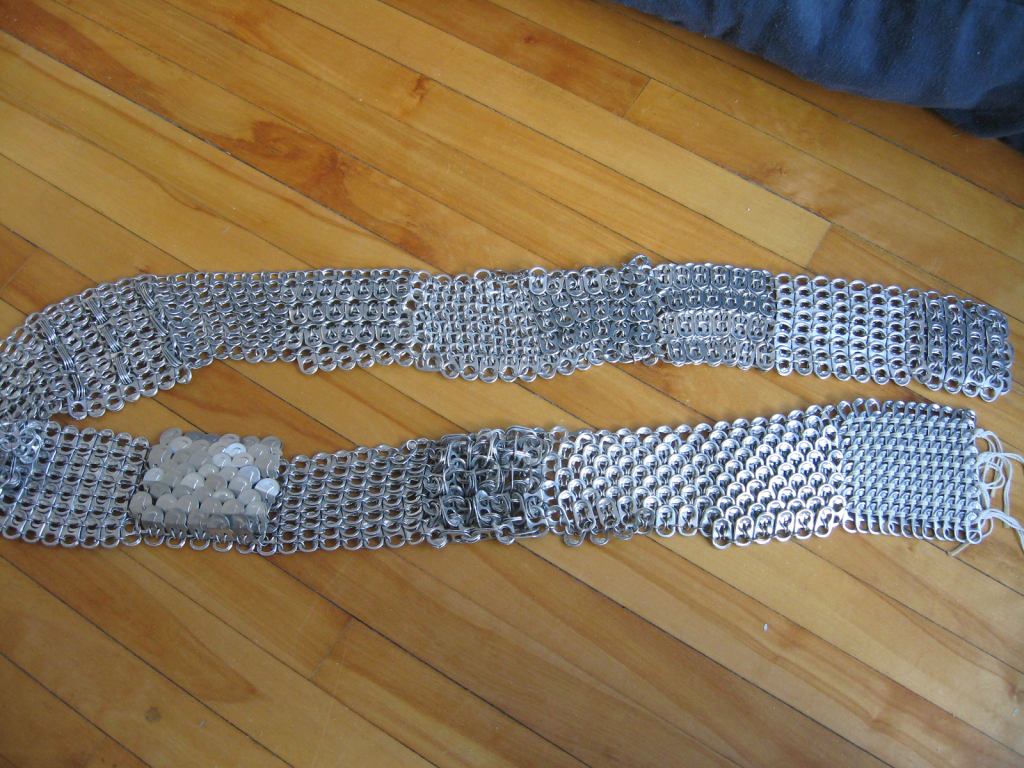 This is a sampler piece he created as a scarf with all kinds of different weave variations.
With many pics of projects and different variations of weave patterns, his site
poptoppaladin.com
is really worth a look. I look forward to seeing many new things that push the boundaries of can tabs from John!